Know about the best Freight Management Company and it's core values.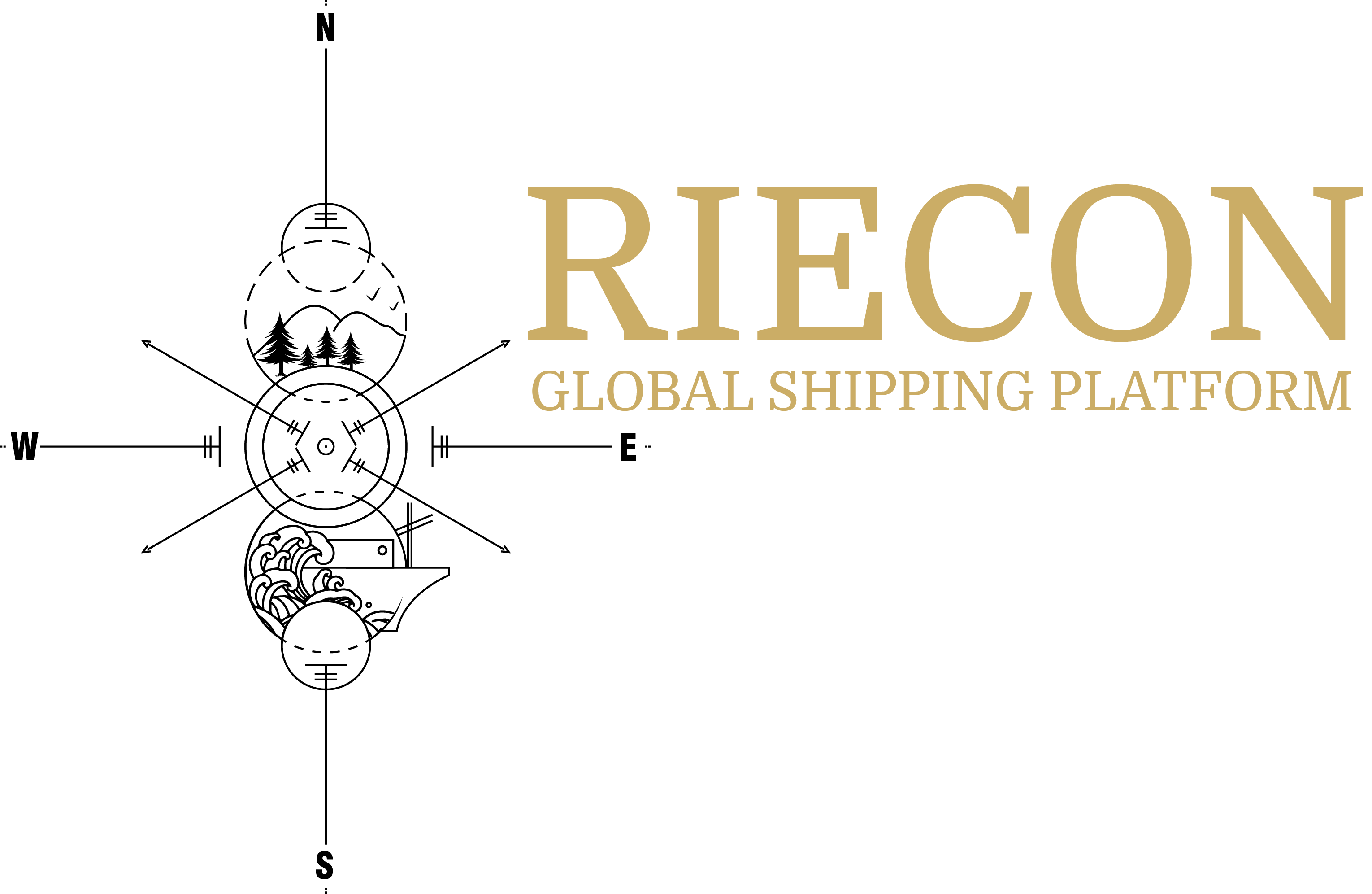 Established in 2018 by shipping veteran Mr. Rien de Bil, Riecon Global Shipping BV is one of the leading procurement and Logistics company based in the Netherlands. With its global reach, robust technical infrastructure and skilled human resources, Riecon Global Shipping BV is recognized as one of the most reliable Logistics solutions providers of Netherlands. The company is persistent in taking the logistic industry to the new level while providing quality and affordable shipping service to the clients.
History
With the sole aim of providing state-of-the-art shipping service at cost-effective rates to global clients, Riecon Global Shipping BV was founded under the capable leadership of Mr. Rien de Bil, who predicted the future of the logistics industry when it was just in its budding stage. Mr. Rien's firm conviction, vast industry experience and proficiency to understand clients' needs have helped the company spread its wings and grow to a substantial level within just two years.
Mission
Riecon Global Shipping BV under the strong leadership of Mr. Rien de Bil is firm to offer the full spectrum of procurement & logistic services to worldwide clients. Our resolve lies in bringing positive changes in the shipping industry by providing environmental-friendly and clean shipping services. We are confident that, through superior service performance and unmatched geographic coverage, we will indeed dominate the Netherland shipping industry in the coming years.
Vision
Our ultimate vision is to play a pivotal role in bringing the shipping industry to a new level. For that, we are determined to establish ourselves in the shipping industry in the years to come through the means of advanced technology support and skilled workforce. At the same time, we also endeavor to continually sharpen our knowledge and expertise in the shipping industry to provide effective, sustainable and affordable solutions to our esteemed clients.
Riecon has partnered with the Trimodal Group providing a worldwide network on logistics solutions. The Trimodal Europe Group is a neutral, independent, and trusted partner for your logistic needs.
This Partnership brings to you a worldwide network with the most efficient transport solutions for your cargo in containers via shipping (deep-sea and shortsea), rail, water, and road. This partnership also comes with a best in industry services include trucking (pre-carriage and or on-carriage), customs clearance, or issue export clearance. With a specialization in conventional and multimodal transport, Trimodal Europe and Riecon together can play an important role in your transport supply chain and be an extension of your organization.
Safety is a key concern for transport activities, which we secure through SQAS, ISO 9001 processes, and personal attention.
Riecon has joined the force with the leading freight invoice verification and payment firm– Emendate, to ensure that customers get all the logistics and procurement solutions under the same roof, including invoice verification. Emendate's global footprint and pay-for-performance strategy made it possible to put us above other logistics and procurement companies. The role and responsibility of both the companies are well defined to make sure that the entire logistic process executes well without any error or delay.
Riecon will ensure that the cargo is shipped and delivered to the destination safely and on-time. We will also assist clients with the necessary supports and back-office work. On the other hand, the Emendate identifies, audit and, fixes the errors in invoices, bills, and contracts to lower the overall shipping cost. This partnership between us significantly helps both– the Riecon as well as our clients.
Riecon Global Shipping Platform and HelloContainer Join Forces
Riecon and HelloContainer both have a lot in common, companies in the world of logistics bringing their dedicated support and huge expertise to the Global World of Shipping. No wonder they found each other and joined forces to take container logistics to the next level.
Both founded in 2018, they both believe in the power of transparency combined with expertise and the fact that a platform helps both with reference to environmentally and cost efficient topics. Young, eager and dedicated to making a difference in an increasingly digital world.
As mentioned, Riecon was founded in 2018 by Rien de Bil, a highly respected logistics expert. "We offer a total package of shipping solutions. We focus on quality and price by matching supply and demand as well as possible. Not unique in the basics, but where we really stand out is based upon the following topics:
Riecon Value joining and Road to create Logistics value
Global approach
Increased Joined volume and Market Competitive Shipping Cost
Directs the entire procurement process, by

Be in control of selection of carriers
Be in control of cost

Carrier Selection Based On

Cost, Transit time and Logistics support
Each of the above drivers are used to determine the nomination of each carrier

Create awareness within the shipping industry on shippers requirements
Looking for best selection of carriers (partnership):

Create a right size package for the carrier
Deliver the support we are looking for in each region

Minimize the use of spot rates – No cherry pick scenario
Market competitive ocean container shipping costs

Smaller shippers volume is rolled into a larger spend resulting in market competitive freight costs
Minimized assessorial & regional charges
Improved protection from expected price volatility (GRI)

Improved logistical support achieved and act as a Key Account for selected BCO's, Direct Shippers and carriers

No need for Logistics Staff to support labor intense Tender process
No need for additional IT and cost increasing logistics support
Key Accounts have access to additional services such as carrier direct reporting and prioritization in container selection specifically in peak season
Main drive to work with each shipper to fully understand their supply chain and logistics process to deliver the support required

Minimized touch points necessary to address and resolve issues
Additional options for inland freight and intermodal
A strategic influence in shaping the shipping platform, i.e. marine shipping strategy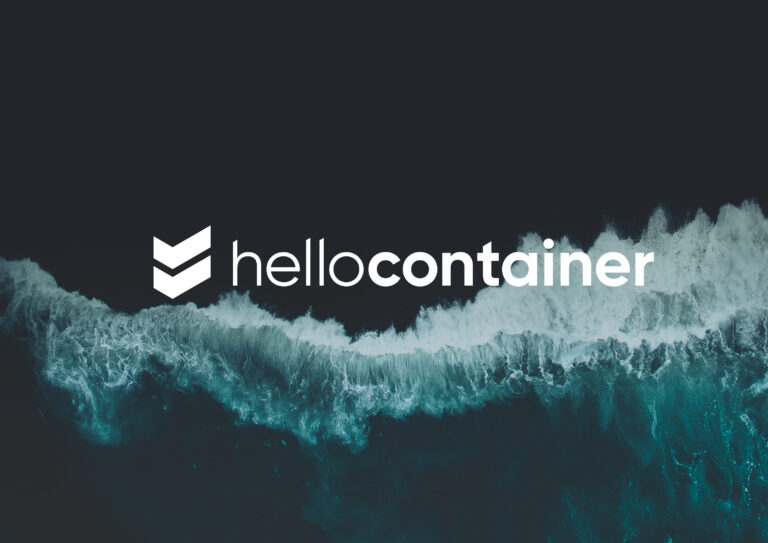 That's where HelloContainer comes in.
Their software to compare shipping rates, customs/CoC documents, track & trace and CO2 emissions simultaneously brings an extra gear to the digital table. We are happy and proud to work together to really make a change."
HelloContainer was founded by three entrepreneurs with different areas of expertise, all sharing the same passion; the passion for market transparency. Together they developed HelloContainer; a full-service booking platform for FLC. The complete process of booking containers is digitized, saving many hours of booking time and minimizing errors in the process. Kees Koopman, CEO of HelloContainer explains why they see value in partnering with, what could be a competitor, Riecon. "Besides the fact that Riecon and we share the same beliefs, Riecon adds reach to our proposition.
To really make a difference in the more traditional world of shipping containers, organizations like us need critical mass. Not just to be cost-effective and price-competitive. Particularly to be able to make the impact on the planet that we strive for."
The ink is barely dry under the partnership and the 1st customer is already connected. When asked what they expect from this collaboration, they both answered simultaneously, "Together we connect much better to market demand and can realize even more efficiency and ease of use for our customers. Add to that the fact that we can make everything transparent and thus help customers improve their CO2 footprint without additional costs ; a win-win-win."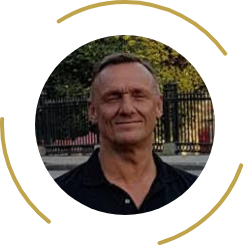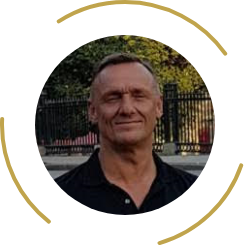 Rien is a Procurement, Supply Chain and Operational logistics Expert with more than 35+ years of experience for large companies.
He has led Global Strategic Initiatives to optimize Supply chain Processes, Cost Management and Execution of Logistics Tenders. His knowledge on Hazmat, have an extensive DG experience and proven knowledge on all regulations related to hazardous material movements, as written down in the international and national rules, e.g. IMO/IATA/DOT/ARDRID Awareness of the multiple logistical options from a global view, knowledge on road-rail-sea-bulk-air shipments. His 'senior' experience in global logistics and procurement, for all modes and commodities, knowledge on the day-to-day operations, technical requirements, cost reduction and mid- or long term strategy plan implementations, will bring added value for all customers.
He will bring a good relationship with all suppliers and customers, with people on all levels, to support them, provide the feedback on possible options for logistics improvements and listen to their logistics requirements, communicate these to the suppliers and provide information on the possibilities and solutions given.